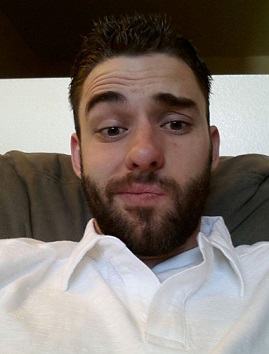 L. Kevin Newsome
I currently work for the Utah Division of Juvenile Justice Services (DJJS) as a trainer and e-learning developer. I received my Bachelors of Science in Psychology and Bachelors of Science in Sociology/Criminology from the University of Utah in 2012. I recently completed my Masters of Science in Education in Learning Design and Technology from Purdue University, and hope to continue my education in graphic design and e-learning development. I began my career working for the Utah Department of Corrections as a correctional officer and then moved over to the Department of Human Services working for the Utah State Hospital. After a brief stay at the Utah State Hospital, I left to begin my instructional design career at DJJS.

I have a lot of hobbies and consider myself a bit of a science geek who loves learning about the universe and physics. Coming from Utah I love hiking, camping, kayaking and being outdoors in the mountains of this beautiful state whenever I can. In my spare time, I enjoy being around family and friends, reading a good book, and am a total movie junkie who loves going to see every new film that comes out.

I have a strong passion for learning design and technology, specifically e-learning design and human performance technology. I love the creativity that goes into designing e-learning courses that are aesthetically pleasing and the theory and science behind creating an effective, efficient, and engaging course. Human performance technology is the crux of all instructional design projects, and I love that it gets me critically thinking about every potential solution to a performance problem; instead of always turning instantly to training as the answer. My long-term goals are to continue learning as much as I can about the field of learning design and technology and to continue contributing to the field in any way possible.